The Faculty of Law
The Department of Theory and Philosophy of Law
TThe Department was founded in 2004. The Head of the Department is the Associate professor P.E. Taran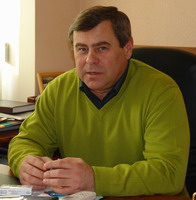 .

Teaching staff:

Professors: L.T. Ryskeldieva, O.F. Skakun, Associate professors: E.V. Maltzeva, P.E. Taran, A.M. Timohin, V.I. Shevchenko.

Areas of research:

Actual problems of theory of human rights, philosophy of Law, history of political and juridical doctrines.

Academic and educational relations:

the Institute of State and Law named after V.M. Koretzky NAS of Ukraine, Kharkov National University of internal affairs, Lvov National I. Franko University, Odessa National Law Academy.