The Faculty of Law
The Department of Civil and Labour Law
The Department was founded in 2003. The Head of the Department is Professor V.G. Rotan.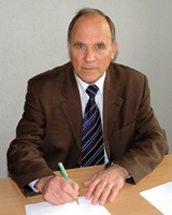 Teaching staff:
Professors: V.G. Rotan, G.I. Chanysheva; Associate professors: L.D. Donskaya, A.V. Kostruba, N.N. Lukasheva, O.E. Sonin, O.N. Shymanovich; Senior lecturers: A.V. Baidalakina, R.M. Tutunnik;  lecturers: A.M. Yaroshevskaya, E.S. Karetnyik.
Areas of research:
Studying of problems of interpretation and enforcement of Civil and Labour Law acts. Within this direction the following themes are worked out: public legal and private legal tendencies in Labour Law, legal regulation of Labour of producers' cooperatives members, business qualities of workers, subjects of collective labour legal relationships, legal facts in intellectual property rights, system of social security Law, legal procedures in adoption causes, compensations according to Labour Law of Ukraine.
Academic and educational relations:
the Institute of State and Law named after V.M. Koretzky NAS of Ukraine, Kharkov National University of internal affairs, Lvov National I. Franko University, Odessa National Law Academy.