The Faculty of History
The Department of Ukrainian History and Auxilliary Historical Disciplines
The Head of the Department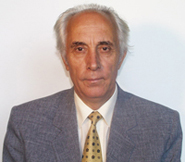 Victor Fedorovich SHARAPA, Professor, Candidate of Historical Science
Phone:+38 (0652) 51-65-80
E-mail: sharapa@tnu.crimea.ua
History
The Department of Ukrainian History was established at the Historical Faculty in 1972 on the initiative and under direction of I.S. Chirva, the Vice-Rector on Scientific Work.
General Information
The Department carries out specialization: on History of Ukraine, History of Crimea, Historical Bibliology, conducts special historical disciplines.
Faculty Members
Professors: M.P.Akulov, V.Yu. Gankevich, A.A. Nepomnyashchiy, V.F. Sharapa;
Associate Professors: A.G. Kozhekin, E.V. Latysheva, P.N. Martsinovskiy;
Assistants: Candidate of Historical Science S.A. Volkova, S.A. Reshetov.
Disciplines: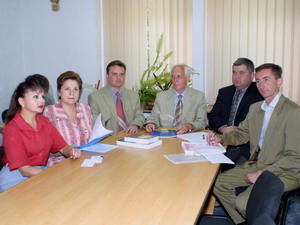 History of Ukraine;
Source Study of History of Ukraine;
Historical Bibliography;
History of Crimea;
Historiography of History of Ukraine;
History of Historical Science;
Methodology of History;
Ethnography of Ukraine;
Heraldry;
Technique of Teaching of History;
Historical Geography of Ukraine;
Scientific Work
Direction of historical researches: Problems of Social and Economic, Political, Ethnic and Cultural History of Ukraine and Crimea, Historical Study of Local Lore, Historical Bibliography, History of Crimea.
Professor A.A. Nepomnyashchiy prepared the fullest historical bibliography of Crimea; Professor V.Y. Gankevich published a cycle of works on history of Crimean Tartars; Assistant S.A. Reshetov published the textbook on Social Science for high school. The Department prepares post-graduate students on the speciality "History of Ukraine", "World History".
Contacts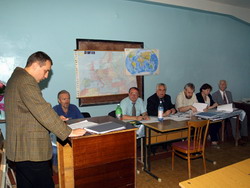 Academic and Educational Relations: with Institute of Oriental Studies of NAS of Ukraine, Institute of History of NAS of Ukraine, Donetsk National University, T.G. Shevchenko National University, Dnepropetrovsk State University, Kharkov V.N. Karazin National University. Associate Professor of the Department of History of Ukraine P.N. Martsinovskiy together with Associate Professor of the Department of Ancient History and Middle Ages L.S. Moiseenkova work on a theme "Theory and History of the European Cultures in Methodology and Didactics of the European Education" together with the International Consortium on Study of the European cultures which includes representatives of 8 universities and institutes from Austria, Great Britain, Germany, Russia and Ukraine. President – Doctor K. Vashik.
Publications (in original languages)