"Prometheus" Sports and Health Camp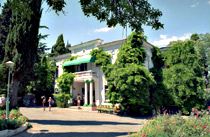 Director
Michael Grigorevich PONOMARYOV
Phone: +38(06560) 3-34-76
General information
"Prometheus" Sports and Health Camp is located in the city of Alushta. Its history began in 1962 when Rector A.F.Perekhod asked to join the territory of the former orphanage in Alushta to the Institute. The building was in a dilapidated condition, in disrepair, and the territory resembled a neglected wasteland. It was necessary to execute huge amount of work on restoration and reconstruction of the main building, dining hall, engineering communications, fence and land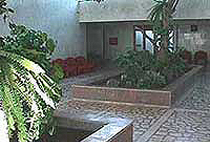 improvement. In the same 1962 active work began on construction of students' camp. All works were carried out by students, basically of Physical Training Faculty. By September, 1962 the camp territory had changed beyond recognition. On green lawns roses grew, flowers surrounded arbours and benches, cypress lane were formed, concrete paths connected buildings and camp constructions. A complex of athletic fields was created at the camp territory. Reconstruction and restoration of the main building, dining hall were finished, two summer pavilions were constructed. In 1963 "Prometheus" Sports Camp was legalized by city authorities of Alushta as official Sports and Health Camp of the Crimean Teachers' Training Institute.
The camp accommodates 80 persons. It is necessary to notice especially that it is a students' camp not only because students may have their vacation here, but because they built, repaired and created it.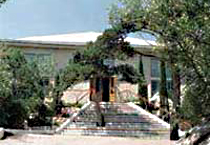 From June, 15th till September, 30th students, teachers and employees of the University spend their vacation and have a rest in the camp. The tourist vouchers are given by teachers' and students' trade-union committees. During a year near 800 persons have their rest in the camp. To their services are well-equipped rooms, a dining hall with 120 seats, park territory, athletic fields and well organized sports work.
In June students of the Faculty of Physical Training have educational practice in the camp – they not only get knowledge and professional skills, but have a good rest and strengthen their health. Students have good training in swimming during their stay here.
In 2004 athletic fields were repaired and adjust in accordance with the world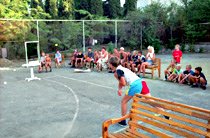 standards, major repairs of all internal premises of the main building were made. Thanks to a solar station, the camp is provided by hot water from May till October. The satellite TV is available.
The address:
2, Shkolnaya St.
Alushta, Crimea,
Ukraine, 98500
Phone: +38(06560) 2-60-15